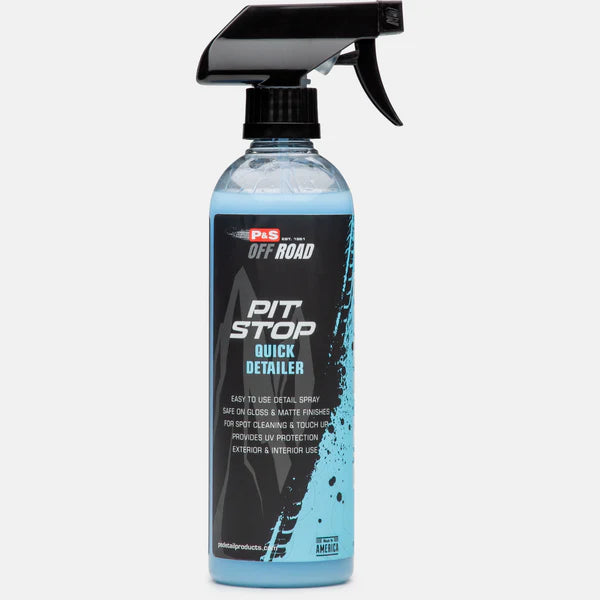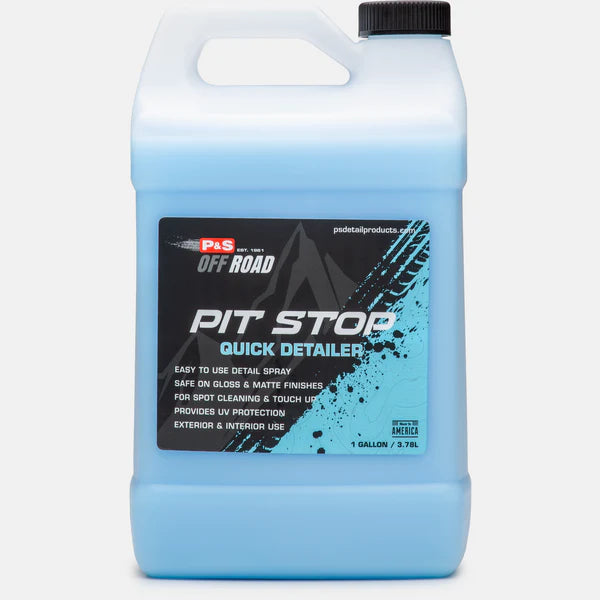 OFF-ROAD COLLECTION - PIT STOP ALL PURPOSE QUICK DETAILER
Pit Stop Quick Detailer is your friend during OFF ROAD adventures for quick touch ups on the exterior and interior. Pit Stop is an extremely easy to use detail spray to remove dirt, fingerprints, dust and smudges.  Pit Stop provides UV protection and is safe on all surfaces both gloss and matte finishes.  A must to have while out on adventures.  Pit Stop may also be used as a clay lubricant.
 For best results, apply to cool surfaces in shaded area. Spray apply a light mist of Pit Stop to the surface or towel and wipe down surface.  Ideally use the OFF ROAD micro fiber towel.  Flip towel on a regular basis and wipe to bright clean finish.  Use generous amounts of Pit Stop when using as a clay lubricant to provide sufficient lubricity for removing contaminants from the surface.