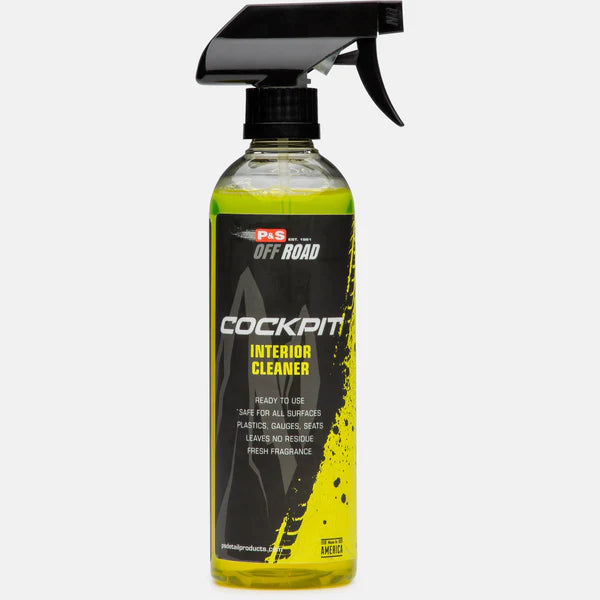 OFF-ROAD COLLECTION - COCKPIT INTERIOR CLEANER
Cockpit Interior Cleaner is set for cleaning all surfaces of the interior without the risk of damage. Cockpit was developed for use on all types of surfaces including rubber, plastic, vinyl and leather. Use Cockpit as a standalone cleaner leaving no residue or a pre-cleaner prior to applying Full Send Deep Dressing.  Cockpit cleans without drying, discoloring or damaging the cleaning surface. Cleaned surfaces will feel clean and residue free.  Cockpit is the perfect for serious cleaner for interior surfaces after a hard day off road.
Use product straight or dilute up to 1 to 1 with water.  Spray apply a sufficient amount of product to produce foam.  Scrub with appropriate tool of your choice; towel, soft brush, scuff pad, magic eraser or other.  Once scrubbed wipe area clean with towel dampened with water.  Not necessary but if desired apply Full Send Deep Dressing after cleaning to enhance appearance.